Halloween is upon us again, and so begins the scary season where insurance claims rise. The season continues through Thanksgiving and Christmas, but Halloween is when the spike begins. In fact Halloween can be the worst of the three holidays when it comes to a claim increases. So while you're making the season spooky, be sure to spend plenty of time preparing your home and automobile for unforeseen insurance claims. We're picked out some of the most common claims you may encounter this holiday so you can keep your family safe. Let's take a look at the top Colorado Halloween claim risks.
Drive Slowly And Carefully
We'll start with the rise in auto insurance claims that come with Halloween. While many towns and cities have adjusted trick or treat hours to occur more in the late afternoon and less in the evening, there are still plenty of people out on the streets this time of year. It pays to be extra vigilant over the next week, especially on designated trick or treat nights and the 31st. Double check right and especially left turns to ensure no pedestrians are crossing. It is also best to reduce speeds during these nights to watch for people running across the street.
It's not just pedestrians either, it is just as important to watch out for parents making their way through neighborhoods. They may be prone to slow down or stop suddenly when they or their kids see a house participating in trick or treating. Beware of driving behind anyone too close around the Halloween holiday.
Make Your Home Welcome For Trick Or Treaters
Another one of the big Colorado Halloween claim risks involves your homeowners policy. By inviting trick or treaters on to your property, you are opening yourself up to liability risk. If someone becomes injured while on your porch or front yard, they may decide to sue. While a standard homeowners insurance policy will cover this up to a certain amount, it is certainly best to avoid it in the first place. Check all stairs and walkways to ensure they are intact and contain no tripping hazards. Cords for Halloween decorations can also create tripping hazards, and you'll want to keep them all away from any walkways or common space. It's not just tripping hazards that can cause claims. The treats you hand out could be hazardous to some trick or treaters. Be sure to be clear about any allergens like nuts or dairy in the treats you hand out.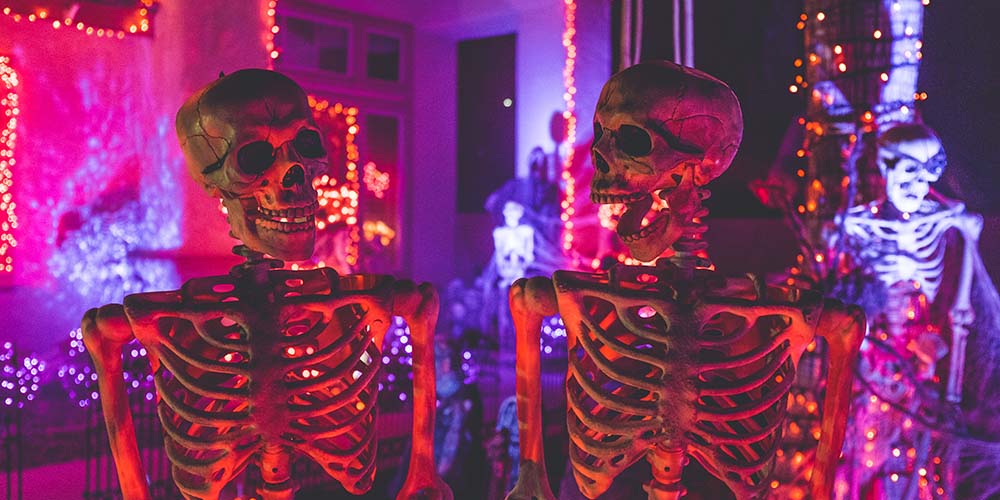 But Not Too Welcome
While we all want to invite the neighbors over for some good Halloween fun, this is also the holiday where the most vandalism occurs. Next on our list of Colorado Halloween claim risks is protecting yourself from Halloween vandals. Of course your best weapon in this fight is to keep everything well lit. If you've set up a themed area for your front yard that has Halloween decorations and mood lighting, don't be afraid to keep the flood lights on at the sides and back of your house. This will discourage anyone from approaching and causing any mischief. If you're planning on being out and not at home, it is best to make it look like someone is still home. Keep on both outside and inside lights, and you can even leave on items like the TV to make it seem like you are still home. The one thing you shouldn't keep going while you're away from the house is candles in your jack o lanterns. This brings us to our next claim risk.
And Watch Decorations
Colorado Halloween claim risks don't just come from liability or vandalism issues. Your decorations themselves can pose a risk. One of the most popular claims that occur on Halloween has to do with jack o lanterns and candles. Often many homeowners leave candles unattended in the pumpkins they've carved. They think the candles will be safe in the pumpkin, but truly no flame should be left burning unattended. Every year candles start fires in homes around the country at Halloween. This can happen many ways. The pumpkin gets kicked over, or the wind picks up and blows debris into the jack o lantern. A safer alternative is to use small LED lights instead of candles. Electric decorations can also pose a threat this season. Overloading power strips with Halloween lights or using non-tested decorations can also cause fires. Be sure to purchase only approved decorations and separate powered decorations to several different outlets.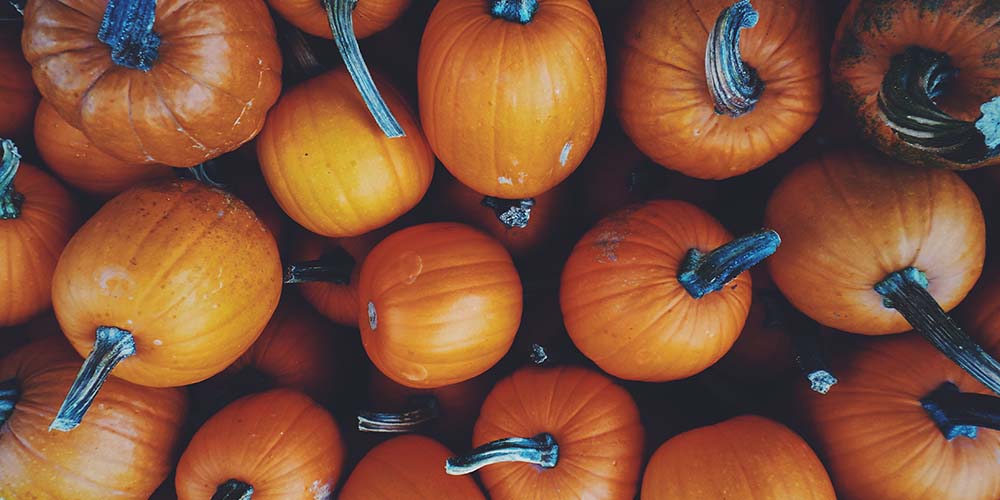 Colorado Halloween Claim Risks – Final Thoughts
Now that you've checked these major Colorado Halloween claim risks off your checklist, you can focus on the fun of the season! We'll leave you with one last tip. Halloween and early fall is the perfect time to update your homeowners valuables inventory. This involves cataloging and photographing all your valuable objects, and then uploading them into a safe space like the cloud or email. Should a claim arise, you can fall back on this catalog to help aid in recouping the cost of your valuables. Contact Square State Insurance today to learn more. We wish you a happy and safe Halloween!