Hail damage claims have become a common conversation in Colorado this spring. Everyone is talking about the damage their home and vehicles sustained and how their insurance claims are going. Still others haven't filed their claims yet, partly due to the fear that another storm may hit and partly due to concerns over long waits to see an adjuster. The good news is hail claim appointments are beginning to slow down in Colorado. If you're still in need of a hail adjuster for your automobile or homeowners insurance, now is the time to schedule an appointment. We'll walk you through a first-hand hail adjuster experience for an automobile so you know what to expect.
Opening A Claim
First thing is first, you need to notify the insurance company that you want to open a claim. I filed a claim in my insurance customer dashboard online, and it literally took 3-4 minutes to complete. You will want to have the time and date of the hail storm noted. If you have more than one vehicle on your policy, make sure you file the claim on the correct vehicle.
A matter of minutes after the claim was submitted, an insurance rep called me to schedule an appointment with the hail adjuster. I was surprised at how quickly they responded given the volume of claims in the area. However, I also realized they needed to call me regardless for scheduling. If you're pressed for time, you may want to just call them to open a claim. Of course if you can't make the call right away, you can always get things started online. After a quick scheduling conversation, I was set to meet with my hail adjuster.
Mobile Adjuster Offices
Often in the event of a catastrophic storm, insurance companies set up mobile hail adjuster units. These usually consist of a large mobile home / RV office as well as tents for adjusters to work in. Note: these are different than the pop-up hail repair tents you see around town after a storm. Do not just pull into one of these tents. You need to speak directly with your insurance company and they'll direct you to the closest official tent in your area. Often you'll need an appointment before you can see a hail adjuster anyway.
When I arrived at the mobile claims center, I was greeted by a friendly staff who offered me water or coffee while I waited. Make sure to check in with the staff so the hail adjuster knows you're there. I had to wait a bit for my vehicle to be next on the list, but that's to be expected when so many people are filing claims. Make sure you have a couple hours to complete the process before you schedule an appointment.
When my adjuster arrived, he was friendly and thoroughly explained how the process would go. They first inspect the vehicle under a light in the tent or outside depending on the light and weather. The hail adjuster takes photos of the damage, and it's wise to point out items they may miss like chipped paint, cracked glass, or broken headlights and tail lights. Once the initial inspection is completed, the adjuster leaves to evaluate the damage as well as the current value of the vehicle.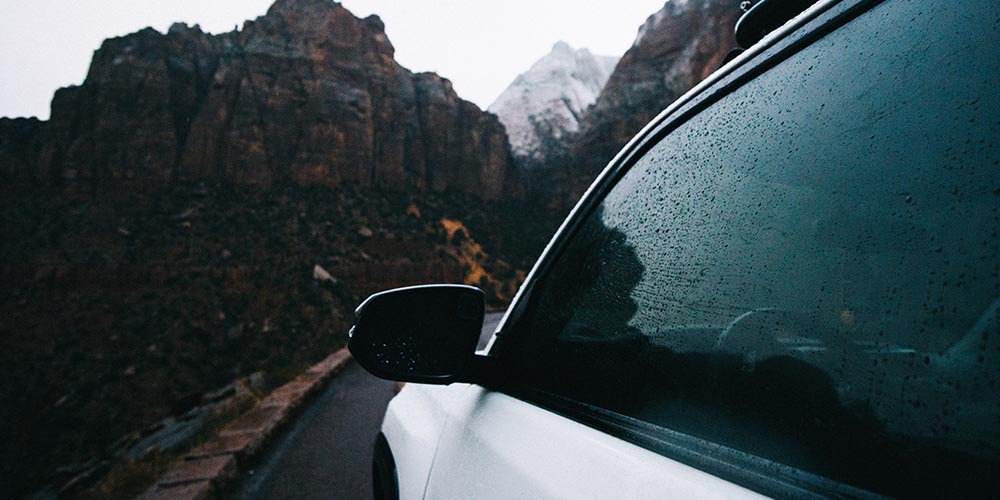 Adjustment Options
There are generally three options you'll have after the initial inspection by the hail adjuster. Depending on how bad the damage is and the value of your vehicle, some of these options may not be available to you.
Estimate For Repairs
If you have a newer vehicle or one with significant value, the insurance company will estimate the repairs and cut you a check for these repairs minus your deductible. Afterward, you are welcome to take the the vehicle to an auto repair shop and evaluate whether that assessment for repairs is fair. If the two figures don't match up, you can ask for a re-assessment based upon the repair estimate. Costs vary and the insurance company won't always match the repair bill depending on their estimates, but you do have options if the insurance adjustment seems too low.
Total Loss
Sometimes the cost of perspective repairs exceeds the value of the vehicle. In this case, the best option may be to "total" the vehicle. The insurance company will evaluate the vehicle's condition, mileage, and VIN history, and then they will make an offer based on fair market value to take possession of the vehicle. Keep in mind, the first figure they give you will be without your deductible factored in. The insurance company will give you a breakdown sheets with costs including your deductible. If you're ready to part with the vehicle, you'll sign the title over to the insurance company. Then they will pay you the amount shown on the breakdown sheet. You don't have to decide right away, and you can take the vehicle home and think about it.
Deducting Salvage Value
In some cases of total loss, you have another option. You can take the insurance payout minus the deductible and salvage value to keep the vehicle. This will result in a lower payout from the insurance company since they factor in what they would get if they salvaged the vehicle. There are a couple conditions if you choose this option. First, you'll no longer be able to have full coverage on that vehicle. From now on, it'll be eligible for only liability coverage. Secondly, in many states, the title you get back on the vehicle is a "salvage title." This means the vehicle has been in an accident and its total value is reduced. However, in Colorado, salvage titles are not issued for hail damage, and you'll retain the regular title if you choose this option.
A Word On Auto Body Scheduling
After a catastrophic hail storm, it can be hard to find a body shop with an open repair appointment for many months. Once you see the hail adjuster, it's a good idea to call around to several shops in the greater area to see what availability is. If you can't wait, you may be able to drive a distance and find availability at earlier dates.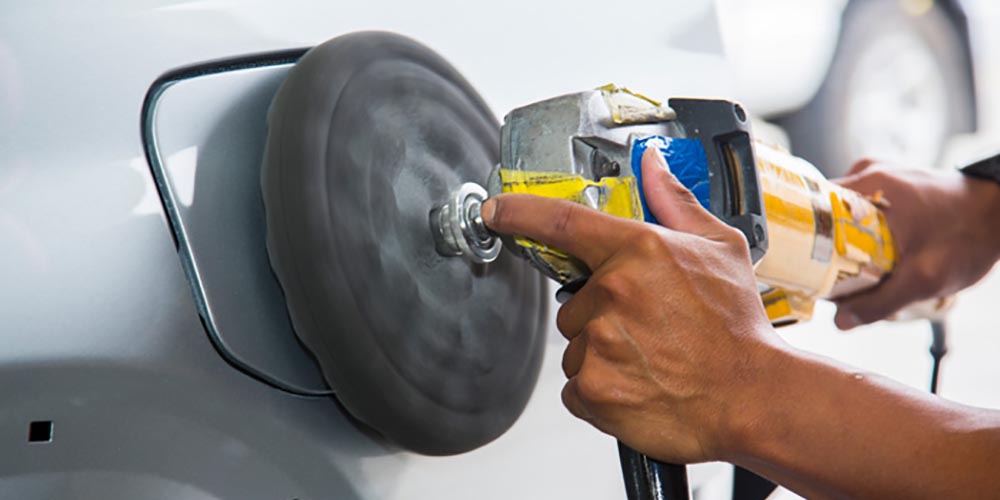 Final Thoughts On Hail Adjuster Visits
Today insurance companies do their best to make it easy for customers after catastrophic storms. A visit or appointment with the hail adjuster is easy and they'll answer all your questions throughout the claims process. If you have a homeowners claim pending as well, you can rest easy knowing everything will be taken care of in a timely manner. You'll get through this recent Colorado storm, and other events afterward, with the help of the great insurance carriers we work with at Square State Insurance.
Still have questions about your coverage or the claims process? Contact us at Square State Insurance.
Image three courtesy of Wikimedia Commons.