In the wake of this pandemic, our homes have suddenly become a lot smaller. The kitchen table may be your temporary but "for who knows how long" office. In the living room, your children are attending remote class. It's easy to see why so many homeowners are considering remodeling their homes during this pandemic. In fact some companies report over a 50% increase in home remodeling projects this year versus last year. So if you're thinking about adding that pool or new home office, be sure to consider your home remodel and homeowners insurance at the same time. Here are some tips to stay protected.
Remodeling Improves The Value Of Your Home
Sure you're likely considering a remodel for added space or just a nice escape from the outside world. But a big part of a home remodel lies in the additional value it creates. Adding a new pool or an extra bedroom / office will make your home more appealing than ever. However, this boost in value will also impact your homeowners insurance. A larger home means a higher replacement cost should it become damaged. It's a huge mistake not to inform your insurance company about your new addition. Which brings us to our next point.
Check Your Coverage Before And After
Since the value of your home will likely rise after the remodel is completed, it pays to check your coverage before you start and again after you finish. This way you can gauge the change in value and make sure your new homeowners policy reflects the increase. You'll want to contact your insurance company to let them know you're getting ready to remodel. Since they can't estimate your new home value until the remodel is completed, just note your current home value and the replacement cost on the policy. You can also refer to your homeowners policy documents for this. Then take completed pictures of your remodel and contact your insurer for a new appraisal. As you're talking with your insurance company about the current value of your home, there is some temporary coverage you may want to consider.
Building Material Coverage
If you're undertaking a decent-size home remodel, it comes with a lot of building material costs. These materials can represent a sizeable investment for many homeowners before you ever factor in labor. But until those materials are actually installed in your home, they aren't covered by a standard homeowners policy. However you don't have to stock up on lumber, copper pipe and other materials and just hope it all works out. Most insurance companies offer the option of adding a rider onto your existing policy for materials. Simply estimate and document your cost for materials and ask your insurer about building material coverage. A qualified contractor will provide a bid for materials. This is one add-on that is absolutely worth considering. You never quite know what will happen during the construction process. Which brings us to our next point.
Working With Contractors
As you evaluate your home remodel and homeowners insurance, it can be tricky to tell when your coverage ends and the contractor's begins. Fortunately there is a clear dividing line you can draw as you interview contractors. Your home and any materials required for the remodel are your responsibility when it comes to insurance coverage. On the other side, any work during the remodel (that you don't perform yourself) and all employees are the contractor's responsibility. When you hire a contractor, always make sure they carry valid liability insurance and workers compensation. They should be able to easily provide it. You should also hire only licensed contractors. After all, you want to know they are actually approved by the state to do this work!
Working With Friends
It is not uncommon for a home remodel to involve asking your construction-savvy friends to come over and help with the project. As far as insurance is concerned, this is a covered activity. Your homeowners policy includes liability insurance for instances like this. But there is a fine line to consider. If your friend is a contractor and brings their employees to work on your home, even as a favor, you can encounter liability issues or workers comp issues if there is an accident. Speaking of liability, there's one more thing to consider around your home remodel and homeowners insurance.
Your New Pool Is A Big Liability
A new pool can be a great addition to your backyard, but it comes with big insurance risks. If there is any accident or death sustained on your property, including your pool, it is considered the homeowner's liability. This includes the neighbor kids messing around with your kids or any slips and falls of party guests. While again a standard homeowners policy comes with liability insurance, there is a limit to this coverage. It's never a bad idea to ask about your current liability coverage and see if it is adequate for the addition of a pool. Options like umbrella insurance can add up to a million dollars in extra liability insurance with a low monthly premium.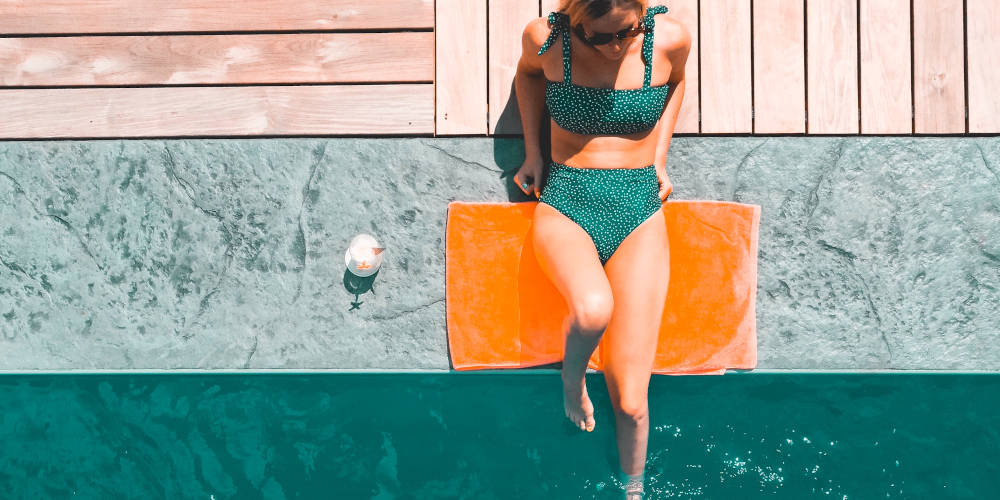 Final Thoughts – Home Remodel And Homeowners Insurance
An upgrade to your space can be exciting for the whole family. Since we value our home space more than ever these days, remodeling can be a worthy investment and bring a little extra sanity into these trying times. As you plan, be sure to consider your home remodel and homeowners insurance at the same time. It's never a bad idea to shop around and see if you can save after your remodel is complete as well. Square State Insurance is a licensed insurance broker that works hand in hand with you to find affordable coverage that matches your individual needs. Contact us today for a personalized assessment of your insurance needs before, during and after the remodel.