We all think of a homeowners policy as a basic precaution for anyone who owns a home. If you don't own any items of extreme value as we talked about in Homeowners Insurance Rider – Do I Need One, then a standard policy should have you pretty much covered up to certain limits. If you need more coverage than that, you can always add umbrella insurance just in case. However we'd like to look at another circumstance where you may need extra coverage for your home. In an expensive home market like we have in Colorado right now, many homeowners are turning to remodeling their home, and the benefits are obvious. Remodeling creates more space for a growing family or entertaining guests, and in most circumstances it can improve the overall value of your home. Before you get started on your big remodel, you may want to ask the question: Do I need home remodeling insurance?
Primary Insurance Concerns
There are several different elements to think about before you even get underway with your home renovations. First and foremost, you'll want to talk with your insurance broker to ensure your existing homeowners policy will still be valid through and after your home remodel. The last thing you want to do is get underway with home renovations just to find it makes your existing homeowners policy invalid. Make sure you have details on the exact renovations you're planning, be it an expansion of square footage, an added floor, or just a new deck or garage. In most circumstances you should be fine with your existing policy, but it's wise to make sure before you ever move forward with construction. If you need to raise your homeowners insurance limits due to increased home value, now is the time to do it.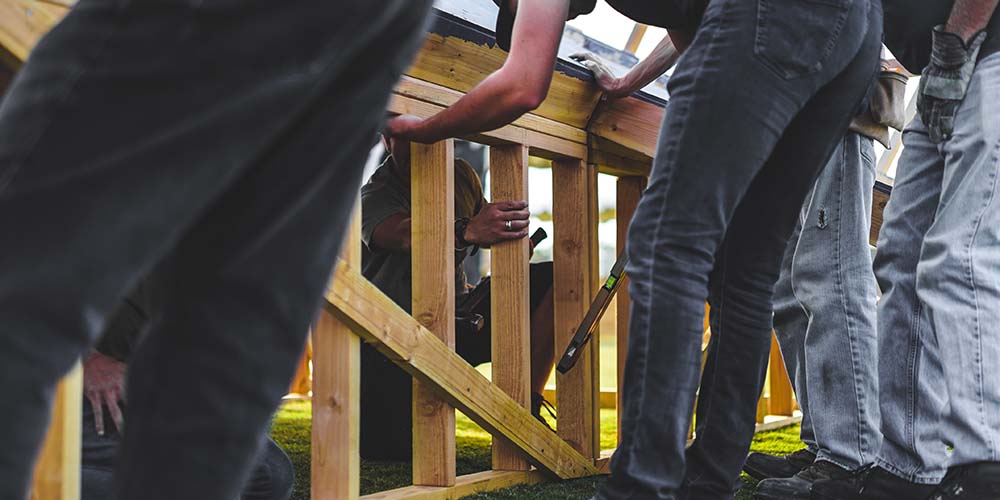 Who Is Going To Do The Work?
The second question you need to ask as you consider additional home remodeling insurance is who will be doing the work?
Just You
For do-it-yourself projects, your homeowners policy will protect you, the homeowner, should you get injured while working on the renovations. Again if it is a sizable project, you may want to raise your homeowners insurance limit. This way you can make sure everything is covered should a fire break out or any other damage happen to your home while it is under construction. As long as you're doing all the work, you won't need any other coverage aside from potential builder's risk policy, which we'll detail later.
You And Friends
Your risk changes when you ask others to help you with a project. If they are doing a personal favor for you, they too are covered by your homeowners policy as long a potential injury doesn't exceed policy limits. However if you pay your friends or acquaintances to perform work on renovations, you will need to consider extra home remodeling insurance. This is because you become an employer when you pay others to help you with a project. If you're employing friends, you'll want to purchase workers compensation insurance to ensure you're prepared for any potential injuries. If you hire a general contractor, your insurance needs change yet again.
Contractors
Homeowners who don't want to handle a project themselves often hire a general contractor to handle construction. We can't stress enough, you'll want to fully vet the general contractor before you hire them. Make sure they have adequate general contractor insurance, or essentially that they are fully licensed and bonded. This will ensure that your contractor can cover any injuries to workers or any damage to your home. If the general contractor can't finish your project or they perform negligent work, ensuring they are licensed and bonded will allow you to recoup any costs should things not go according to plan. Don't forget to check for similar coverage with any subcontractors that are hired for your job.
Protecting Building Materials – Builder's Risk Policy
While many homeowners make the mistake of not checking general contractor insurance, another common potential loss that is overlooked is the building materials used on your home renovations. This is a very important element to consider when evaluating home remodeling insurance. Certain materials like power tools or copper pipes are targets for thieves, and your home is often more vulnerable to theft during renovations. In other circumstances, fires or floods can completely destroy all the materials you've purchased. Both these instances aren't covered by your existing homeowners policy, which means you may need to get what is called a builder's risk policy. This is essentially an add-on to your homeowners coverage, and it even protects the structure being built until it is completed. It is vital that you ask your agent about the need for a builder's risk policy before you begin construction.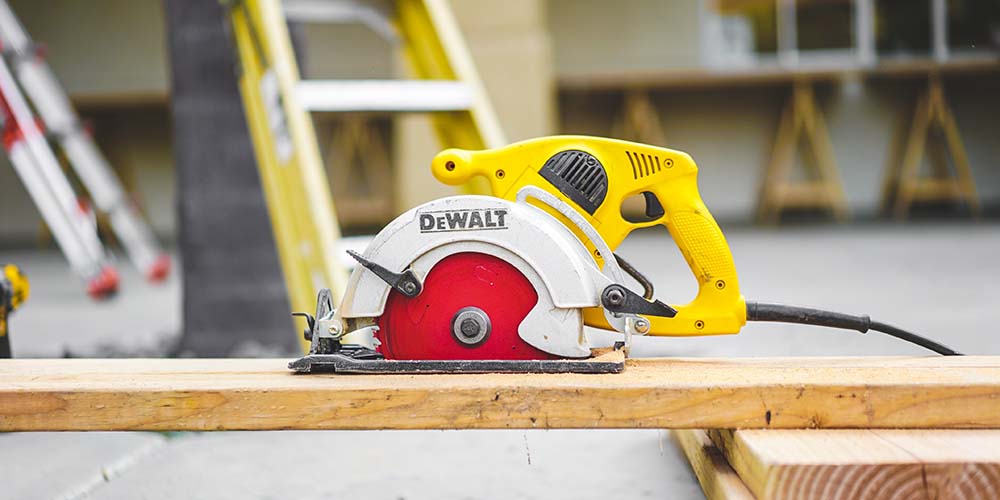 Final Thoughts On Home Remodeling Insurance
The need for home remodeling insurance can be difficult to evaluate, but with extensive home renovations more popular than ever, you absolutely need to ensure you're covered before you begin any substantial construction. Depending on who is doing the construction, how much building materials cost, and how the remodel will effect your home's existing value, you may need some form of home remodeling insurance. We can help you navigate your construction project from start to finish so you increase the value of your home and steer clear of any claims or accidents. Contact Square State Insurance today for help!