Every winter, the holiday season prompts homeowners around the country to set out decorations. While Christmas lights and similar items are the most popular decorations you'll see in your neighborhood, a close second is that of Halloween decorations. From ghostly white sheets hanging from trees to the ever-popular jack-o-lantern displays, there are a lot of options out there that help your house stand out from other displays on the block. While Halloween is a season filled with tricks and scares, one scare that you should never have to contend with is a homeowners insurance claim on Halloween. Before the popular holiday hits, let's look at how to avoid claims on Halloween.
Decorating Your House
While it's natural to worry about claims from either expected or unexpected visitors to your home, one of the bigger claim risks may originate from homeowners themselves. Placing Halloween decorations, just like placing Christmas decorations, can be a hazardous activity if not done safely and with the right equipment.
Hanging Decorations
When using a ladder, ensure it is placed on stable ground before you ever get on it, and work with another person who can hold the ladder in case it becomes unsteady. It almost goes without saying, but stay off the top rung of the ladder no matter the situation. Many ER visits originate from improper or reckless ladder use, and Halloween decorations certainly aren't worth a trip to the hospital. If you're eyeing a location on your home for decorations that seems risky, you're probably better off skipping it and placing your decorations in a safer location. While we all strive to have a festive house on Halloween, no decoration is worth risking your safety.
Setting Up Power Cords And Lights
Many decorations for Halloween require power, either to create gentle scares with moving decorations or light your house in an atmospheric way. Just like Christmas lights, everything you put up needs to be carefully inspected before you use it. Check for fraying wires or other damage, and note the voltage rates of each decoration you select. You'll want to be careful to set up extension cords and power strips as to not overload the circuit. A well-planned power setup will lessen the risk of any shorts or electrical fires.
After The Holiday
Don't forget that you'll need to exercise the same caution when taking down your decorations as well. Refrain from any risky work should a rain or ice storm threaten shortly after the Halloween holiday. In states like Colorado, there are sure to be dry, warm days in the forecast. You may even decide to work ahead and prep some portions of your home previously used for Halloween decorations to Christmas themes. To avoid being that "one house on the block that puts up lights too early," you don't have to light them until after Thanksgiving. This strategy will minimize your risky ladder time and help avoid claims on Halloween and later this fall.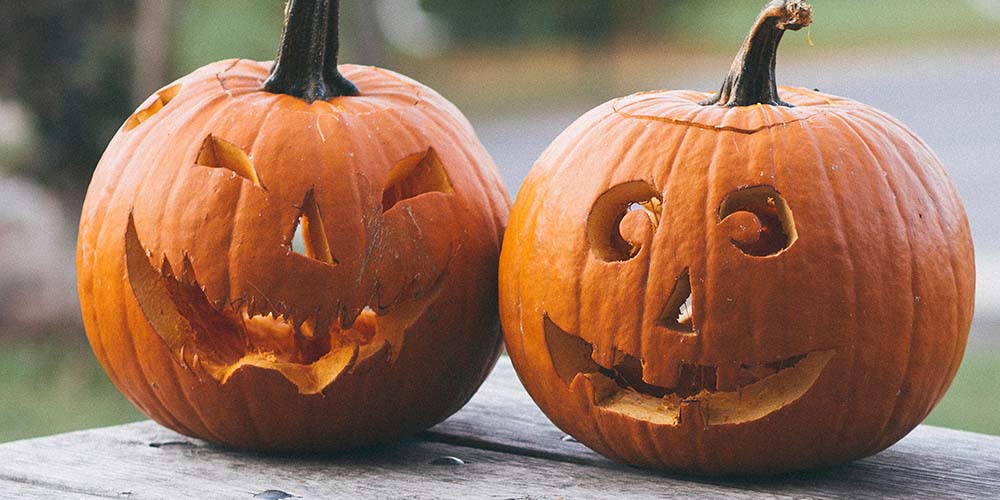 Keeping Your Home Safe – And Claim Free
Now that you have your Halloween decorations safely up, it's time to plan for the days and nights around Halloween, including guests and trick-or-treaters.
Jack-O-Lantern Candles
Many homeowners love the look and smell of a freshly carved jack-o-lantern with a small candle inside, but did you know every year jack-o-lanterns with candles cause home fires all across the country? Often these decorations are set out and left to burn with little to no supervision, which is always a risk with any candle, regardless of whether it is inside a pumpkin or not. Battery powered lights are a much safer alternative to that of a lit candle in a jack-o-lantern. They still provide the lighting needed to transform the pumpkin into a spooky decoration, and many battery powered candles flicker to create the same look as a candle.
Safe, Well Lit Walkways
Part of the fun of Halloween is creating a spooky atmosphere around your home for trick-or-treaters, and this usually involves lower light levels. However creating a low light environment around your home may actually be a mistake. First off, this creates more tripping hazards for trick-or-treaters and friends visiting your home. It is your responsibility to maintain safe walkways around your home, and doing so will help avoid claims on Halloween.
If you want to create low light displays, a good tip is to set these up either on the second story or off to the side of the main walkway. This allows you to keep your walkways, porch stairs and other key areas lit while still creating that quintessential atmosphere. You can also place downward facing lights along your walkways to keep them well lit but avoid lighting up the whole yard. While on the subject of walkways and stairs, make sure everything is in correct repair before you welcome guests and trick-or-treaters onto your property. Fix loose stairs or patch broken walkways to ensure there are no hazards for those that enter your house. This will help avoid claims on Halloween and when winter weather hits later in the year.
Motion Lights
Speaking of lighting, while Halloween brings many well-meaning guests to your door, it can also bring some mischievous or unwanted guests as well. The best way to combat unwanted guests and those more focused on "tricks" is to install motion lights. Place motion lights in any dark or vulnerable areas around your home. This includes the front yard, back yard, and any side yard areas that are accessible to others. If you're worried about the front motion light spoiling the Halloween atmosphere, you can always turn it off early in the evening and turn it back on after those visiting your door for candy have gone home. Should your home sustain any substantial damage during Halloween, make sure to call the police and document all the damage as soon as you can.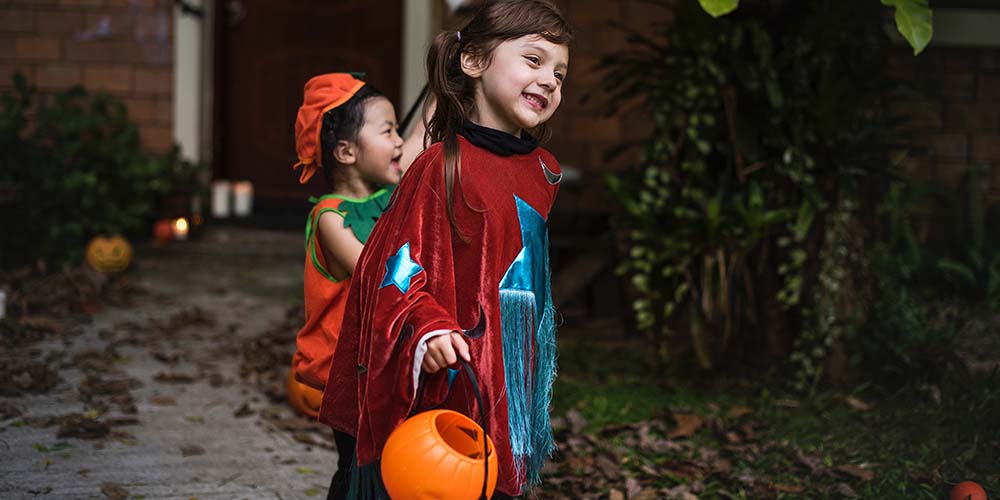 Final Thoughts
Halloween, Thanksgiving and the upcoming holiday season represent a joyful time of year, but it is also a time when many homeowners claims are filed. We hope these tips help you avoid claims on Halloween so you can enjoy this time of year without any unwanted scares. Ready your home for the holidays by checking with Square State Insurance to ensure you have the best homeowners policy for your needs. Contact Square State Insurance today to learn more or to get a free quote.