The holiday season is a time to celebrate, but did you also know it is the time of the year when the most insurance claims are filed? That's right, whether you're headed away from home or hosting, potential claims lurk around every corner. From numerous turkey fryer claims to accidents around the home, it pays to prepare for the worst when the holidays hit. Let's look at four common claims and what you can do to keep your family and your home safe from Thanksgiving to the New Year.
Turkey Fryer Claims
A tragic but all too common occurrence around the holidays is that of turkey fryer claims, particularly those that result in a fire. There is always some danger with frying a turkey, and this delicious cooking method comes with its risks. Even if you have successfully fried a turkey in the past, this doesn't mean you're immune from an accident this year. Fryer safety depends on getting many things right. Here's a short checklist:
Thawing the bird completely – If a frozen bird is placed in the fryer, it can cause a fire.
Cooking a small bird – Large turkeys and fryers often don't mix well. If the bird is too big to be cooked effectively in a fryer, it can cause oil to spill over the sides, creating a fire risk.
Cooking away from the house – A turkey fryer is meant to be operated away from your home, and this includes outside of your garage. Should something go wrong, fire can spread from the fryer to your home.
Using a fryer in rain / snow – Just as with a frozen turkey, excess moisture can cause a fire when exposed to hot oil. Always watch the forecast before you decide to fry the turkey.
Never leave the fryer unattended – A responsible, sober adult should always watch the turkey fryer when in operation.
Keep propane a safe distance from the burner – Use long propane hoses whenever operating a fryer. It is best to get the tank at least two feet away from the burner.
Read all of the instructions – Seriously, read the fryer manual front to back and do exactly as it says. This is no time to "learn on the fly."
What To Do Instead
If you absolutely insist on frying a turkey, always have a plan B. It is important to not force frying a turkey if the conditions aren't right. You don't have to fry a turkey to have a delicious bird this Thanksgiving either. Brining a turkey can result in a rich, juicy bird just like a fryer, and it can be done with your oven. A good meat thermometer you can leave in the bird with a monitor placed outside the oven can go a long way when roasting a turkey as well. New air fryers are becoming popular as well, and they are less dangerous since they don't require oil to cook the bird.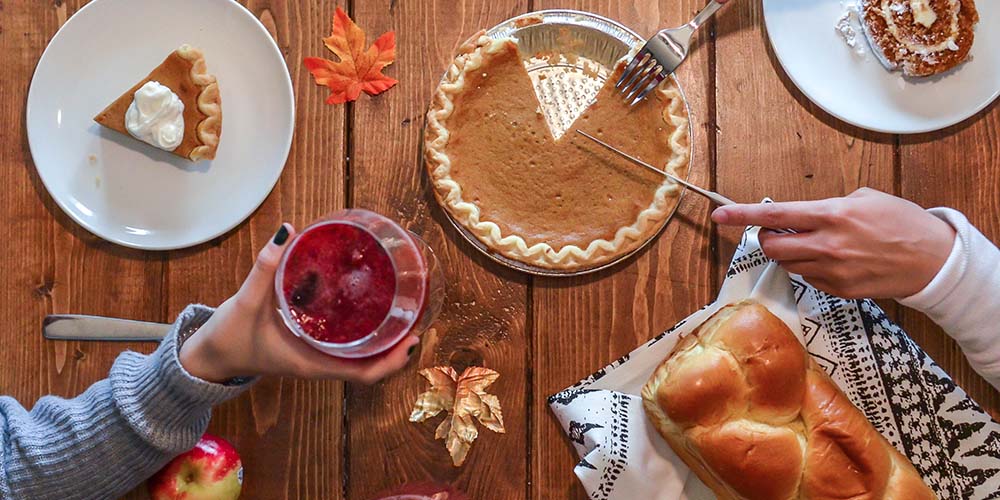 Holiday Burglaries
Aside from the all too common turkey fryer claims, burglaries are another common claim homeowners experience around the holidays. The reason for this is simple – thieves know many of us travel during the holidays. This can make some homes an easy target for theft. Yes, despite those tired old tropes from Home Alone, thieves are not above watching neighborhood homes to try to see who will be out of town. Even a short trip to see family may leave your home vulnerable to thieves, and this risk is well worth preparing for well before you travel.
How To Keep Your Home Secure
The best way to deter holiday thieves is to make your home seem like you're still around. Install motion lights so anyone who gets near your home is treated to bright lights. Speaking of lights, it's not a bad idea to leave some lights on in your home while you're away. If you're concerned about wasting energy, opt for LED lights which draw less power. You can even program your Christmas lights to come on while you're gone. Just make sure the light strings you use are new and that each circuit isn't overloaded. Don't forget the obvious, and inspect every entry, both windows and doors, to ensure they are securely locked before you leave. Believe it or not burglaries have resulted from homeowners simply forgetting to lock the back door before they left. Of course a home security system is a wise investment for many, and it can even lower your homeowners insurance rates.
Accidents Around The Home
Turkey fryer claims aren't the only accidents that can occur around the home. Every year many claims result from simple and avoidable accidents. The first has to do with the outside walks which can be icy in certain conditions. Don't ever let Grandma try to climb those snowy porch stairs. Secondly, many families like to light candles for the holidays, which is fine as long as they are used safely. You should never let a candle burn unattended, even with a house full of guests around. As we mentioned before, Christmas lights should always be inspected for damage before they are hung. Never overload a circuit and leave any vulnerable areas like wall sockets covered from moisture. Finally, don't forget something that is easy to overlook in your home – tripping hazards. You may know a tripping hazard is there, but your guests probably don't.
Preparation Is Key
Much of the risk in home accidents is countered by preparation. Have plenty of salt for your walk at home and ready for any potential storms. It's not a bad idea to ensure all key walkways for guests are well lit. If you like the feel of candles at your holiday events, try out battery powered candles instead of real ones when you have guests and are distracted. If you have a fireplace, have it inspected before building that big holiday fire in the fireplace. Going the extra mile now will ensure you have these issues covered when your attention is turned to other matters at the party.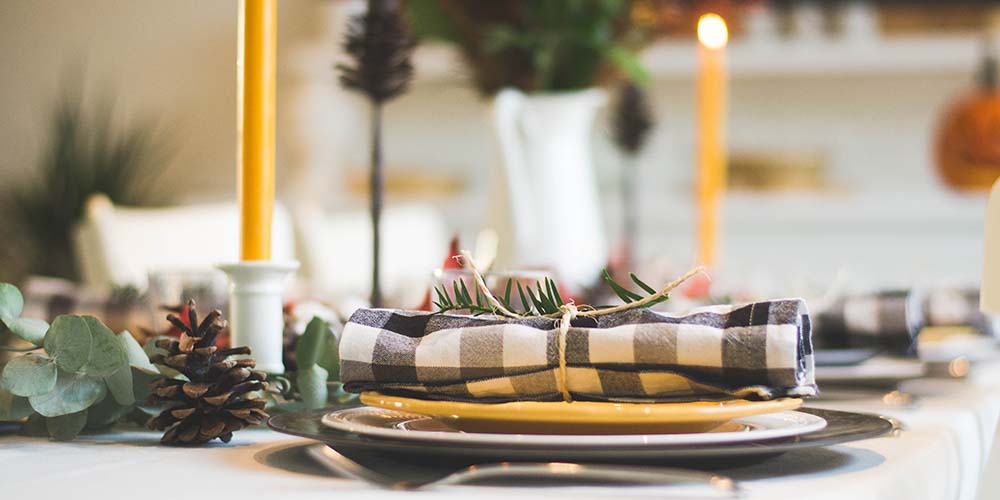 Bad Weather Driving
It's not always accidents like turkey fryer claims that get the best of us during the holidays. A serious claim can happen away from the home as well. The most common reason is because of slick or icy roads. The winter season brings along with it cold weather and winter storms in many areas of the country. These storms can strike at any time, including when you're traveling to and from a party. Be aware of any potential winter weather and ensure your vehicle is prepared for icy roads on the way home.
How To Stay Safe On The Roads
Winter tires are a good investment for those who live in areas where snow and ice is common. Don't be afraid to leave the party early if bad weather threatens. It is not worth risking an accident for another piece of pumpkin pie. If you're at a party with alcohol, always have a designated driver. Remember ride share companies like Uber and Lyft will still be out around the holidays as well. Don't be afraid to call a ride if need be. You can always pick up your car in the morning.
Happy Holidays
From everyone at Square State Insurance, we wish you a happy holiday season. Stay safe out there, and remember even if the turkey is a little dry, bringing family together is always the most important thing. So whatever you do, make sure you avoid those turkey fryer claims this year!