Ah, spring in Colorado! The weather can be beautiful as the flowers start to bloom and the plants turn green once again. However, violent storms, both snow and rain, often roll off the mountains this time of year. As we all know, these storms can create some serious problems over the next month or so. Before the next big storm hits, get ready for the spring with these tips on how to prevent spring hazards like water damage.
Clean Gutters
The rain can really come down in the Colorado spring season. If you haven't spent anytime cleaning your gutters this past fall, now is the time to get the job done. Gutters that are left clogged with debris can overflow and wash into window wells and basements during a sudden downpour. This is a common spring hazard that can lead to water damage both in the home and basement. A well-functioning gutter system should divert water away from your house. Anything less and you could have a significant insurance claim on your hands. Take care of those gutters now before the heavy rains hit.
Another preparation comes with inspecting downspouts. If you have a chance, check them during an early rain storm to ensure they are working properly. Any damaged downspouts should be repaired or replaced. Also, it's important to check that water is running away from the foundation at least three feet to protect from flooding.
Sprinkler Systems
Many homeowners rely on an in-ground sprinkler system to keep their lawns looking lush and green. While a sprinkler system can represent a welcome convenience, if anything goes wrong or the sprinkler is not taken care of, it can create a flooding hazard. You'll want to have your sprinkler system cleaned before freezing temps hit in the winter. Then when spring arrives, the first order of business is to test it for leaks. When a sprinkler doesn't function correctly, the valve can stay open and water will continue to run even when it is off. Even if a malfunctioning valve doesn't leak when it is off, it can still pool water around it when the sprinklers are on, potentially leading to flooding. Once again, those window wells and basements can be prone to accidental flooding. If you don't take care of your sprinklers, you can end up with an expensive claim on your hands.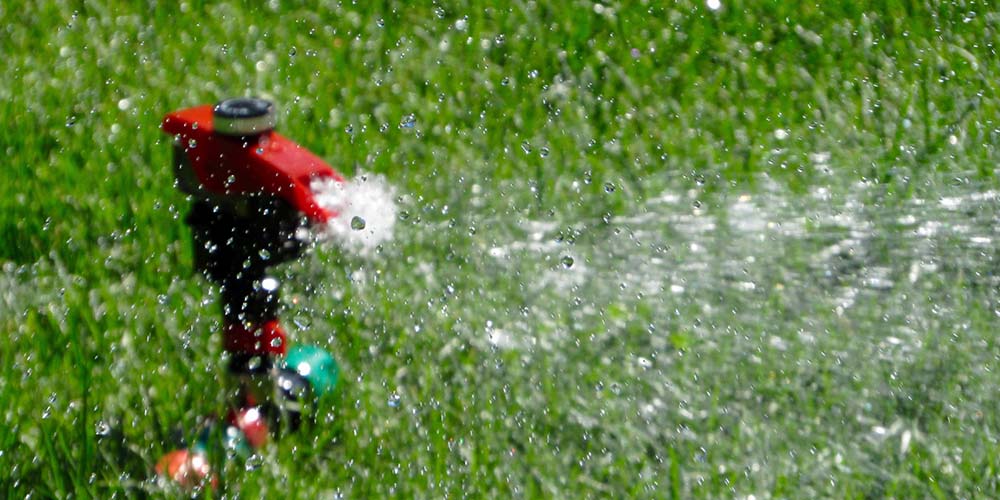 Basement Prep
Cracks In The Foundation
Home foundation cracks can spell trouble when the spring rains come. Early this spring, make sure to head down to the basement with a flashlight and check for new cracks or damage to the foundation. You can seal cracks with masonry repair compound. Anything that looks suspect should be treated before substantial moisture hits in the spring. Don't just repair the cracks and call it good either. Make sure you head downstairs when it rains to check the suspect areas. Any sign of seepage or leaks will mean another round of repairs. You may need to call a professional if the problems prove too substantial for DIY repair.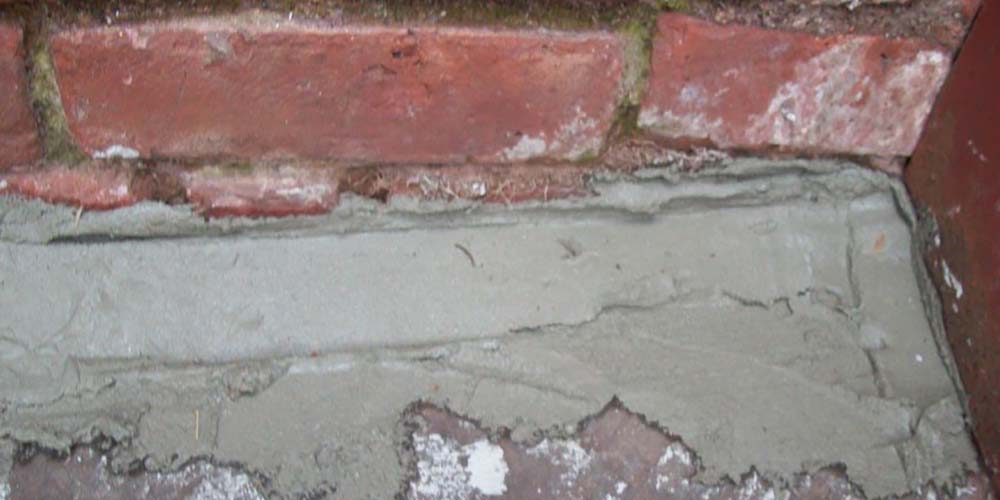 Water Alarms
Significant water damage can be avoided if you can detect the flooding early. The best way to keep an eye on the condition of your basement is to install a water alarm. These alarms are installed in flooding-prone areas like basements, and they go off when water touches the sensor. What if you're not at home and your basement begins to flood? New water alarm models can even send a text message to your phone with alerts. This allows you to take care of the situation immediately before it gets worse. Make sure the alarm you choose has power backup in case a violent storm knocks out the power.
Install Sump Pump
Homes that are prone to regular flooding or at risk should have a working sump pump installed in the basement. This can save a home from costly water damage claims by pumping the water out before it has a chance to accumulate. The best sump pump setup is one that is set below the basement floor. However, you can use a portable sump pump for situations where it isn't feasible to set it below the basement floor. If you already have a sump pump installed, check to make sure it is plugged in / powered and that the tank is free of any debris. Portable pumps should be placed in the lowest part of the basement. Make sure there are no items stored directly around the pump.
On another note, homeowners who have a washer in the basement should install a sump pump for any accidents or mechanical failures that may occur with the washing machine.
Homeowners Insurance Water Riders
Most basic homeowners policies cover some degree of water damage (this does not include natural disasters like floods). However, where that coverage begins and ends depends on your individual policy and carrier. If you're concerned about emergency flooding, the first thing you should do is call your agent to determine what sort of coverage you have against water damage. Incidents like backup from the sewer and mold damage sustained after flooding often require additional coverage or insurance riders. While riders don't make sense for every homeowner, those concerned about substantial or sudden water damage should investigate the extra coverage options they provide.
Final Thoughts On Spring Hazards
Readying your home for spring hazards like water damage is just part of the plan. If you're concerned about flooding or you've noticed signs that your house will be at risk, contact Square State Insurance and we can walk you through additional coverage options related to water damage. You may even need to evaluate flood insurance depending on where you live. Give us a call and we'll help you decide how to best cover your home from spring hazards like water damage.