It is no secret that winter driving in Colorado can be dangerous. Residents and visitors alike need to prepare for before the season and the next big storm hits. Each year, thousands of accidents in the state are the result of poor winter conditions. If you've just relocated from an area of the country that rarely sees winter storms, it is especially important to educate yourself. These tips will help you avoid a costly claim and keep your auto insurance rates low. Let's look into winter driving in Colorado and how you can keep yourself safe on the road.
A Word On Mountain Driving Etiquette
Encountering a driver who does not respect or understand mountain driving etiquette is not only frustrating, it can be dangerous. But what is proper mountain etiquette, and why do so many drivers not understand it? Let's look at the basics of mountain driving etiquette before we discuss winter driving in Colorado. First thing is first, it is perfectly fine to go slow in the mountains if you're not comfortable. This is especially true if the roads are icy. However, if you're going very slow and building up a long line of cars behind you, please use available pulloffs to let the faster traffic pass. This will reduce your driving stress and prevent any risky passing situations for those behind you. For areas that have a passing lane on a mountain road, stay to the right unless you are in the act of passing slower moving traffic. If you can't pass at a fast rate, say for example the road is steep, don't force it. Instead stay in the right lane and let faster traffic pass. These items will make your drive and your fellow motorists' drive more comfortable and safe.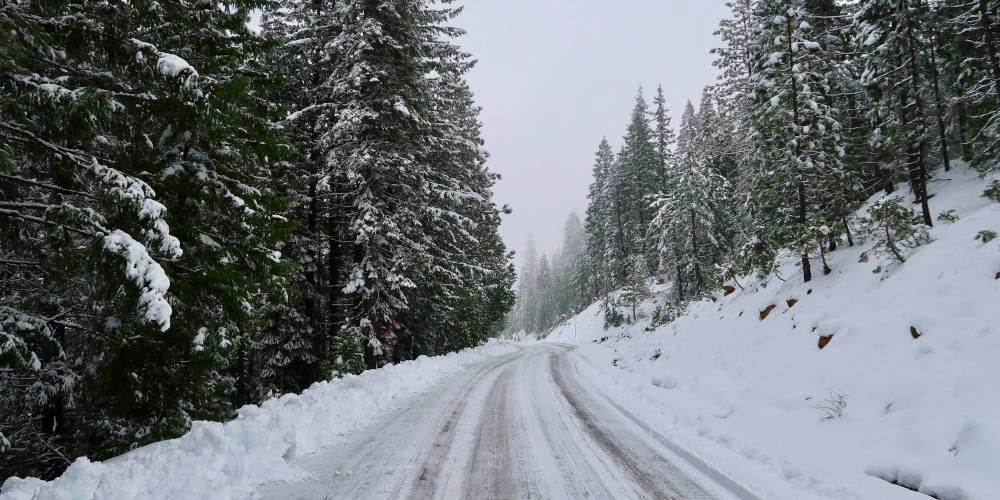 Prepare For The Worst
Winter driving in Colorado is all about preparation. You never know what is around the bend, and you should stay aware at all times. First, you'll want to keep your gas tank topped off when possible. Long delays on highways or interstates due to winter weather crashes can leave you stuck in your car for hours. Nothing is worse than running low on gas so you have to turn off your car. For circumstances where you may need to wait in a cold car for several hours before rescue or a tow, pack an extra blanket as well as gloves and hats for the entire family. A small first aid kit is always worth packing any time of the year. Finally, if you're taking a winter road trip, make sure to pack plenty of water in case you get stranded.
Get To Know Traction Laws
Heading up into the mountains when winter storms threaten? You need to adhere to CDOT's traction laws. When there is a winter storm warning, these laws will go into effect, and you need one of the following:
4WD or AWD vehicle,
Mud, snow or winter designated tires with at least a 3/16″ tread depth, or
Chains or traction devices.
In 2019, Gov. Polis updated the CDOT traction laws to include an additional measure. From Sept 1st to May 31st, the traction law is always in effect along I-70 from Morrison to Dotero. The penalties for breaking the traction law can be high if you ignore them end up blocking traffic. Up to a $650 fine can be issued if traffic flow is blocked due to your negligence. For more rules and CDOT winter driving tips, visit the CDOT Winter Driving page.
Be Patient
We all want to get to ski country or that remote winter cabin, but the sure way to ruin a winter weekend is driving recklessly or too fast. There is a direct correlation between speeding and the increase in accidents, not only in winter, but at any time of the year. It pays to be cautious in winter conditions as you never know when you'll hit an icy patch. Even on sunny days, blowing and drifting snow can turn an otherwise clear roadway into a slick stretch of highway. So be patient and don't get into a hurry when winter conditions could be present.
Passing Snow Plows
We've all been behind a snow plow at some point, and it can be frustrating since it can slow down your progress. However, passing a snow plow is not only a dangerous action, it is illegal in certain circumstances. In Colorado, it is illegal to pass multiple snow plows in Echelon formation. This formation is where snow plows line up in an angular formation to push snow from the middle of the road to the side. If you encounter plows in this formation, slow down and hang back. Trying to pass will not only result in a ticket, there is risk of a crash. Snow plows create poor visibility due to the snow they stir up as they operate. In addition, snow ridges can exist between lanes and cause your vehicle to spin out. Even if you encounter one plow and consider passing, think carefully about it. Low visibility due to the stirred up snow from the plow makes it hard to see oncoming traffic, and they won't be able to see you either. You also can't see the road conditions as you pass, which includes icy spots. It's always better to arrive late than risk an accident.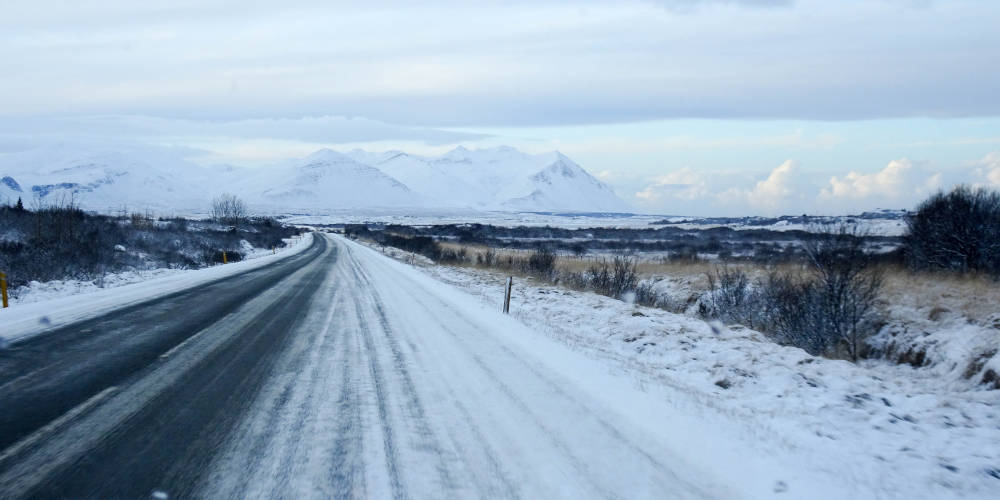 Final Thoughts – Winter Driving In Colorado
So there you have it. The biggest tip we can share is to slow down as well as accelerate and brake gradually to prevent potential accidents. If you're new to winter driving in Colorado, take some time to familiarize yourself with how your car drives on side roads and in parking lots before tackling mountain roads. And if at all possible, stay home when the severe winter storms hit. You don't have to worry about a costly claim if you're curled up under a blanket on the couch. Finally, make sure you have quality insurance to protect you during the winter months. Square State Insurance is here to find you affordable coverage that will take some of the stress out of winter driving. Request a free insurance quote today to get started.