We have arrived at the fall season, but road trips are still a popular activity in 2020. Many people find the idea of a road trip far safer than climbing into a plane, and the open road has always presented epic destinations in the great expanse of the US. Here at Square State Insurance, we're committed to providing the best rates on auto insurance to ensure our customers arrive safely wherever they go. When it comes to road trips and COVID-19, there is a lot to consider before you jump in the car. Let's look at the essentials as you plan your getaway.
Research Before You Go
Rule number one for road trips and COVID-19 is never set out without doing extensive research. Most destinations have limited capacity this year, and unlike past years, it is much harder to wing it on the fly. For example, National Parks have a limited entry reservation system that you'll need to book before you go. Planning a trip to Disney World this fall? You have to reserve entry at one park each day ahead of time. Certain hotels have limited capacity as well, and you'll want to be booked before you plan on staying there. In short, leave nothing to chance. This will ensure your trip goes as smoothly as possible.
Have A Backup Plan
The harsh reality of 2020 is you always need a backup plan. We're not used to planning for the worst-case on a getaway or vacation, but you absolutely need to do that this year. If someone in your family gets sick, you may need to drastically alter your plans in a moment's notice. It's prudent to research COVID testing sites in your vacation destination. Some areas like theme parks have temperature checks, and if one of your party tests with a high fever, your entire family is barred from the park that day. Remember if you get sick, you can't just fly home. You may need to quarantine in a location you're not very familiar with. Be sure to have extra funds for hotels to ride out an infection. Don't forget your health insurance as well. We don't recommend traveling without adequate health insurance.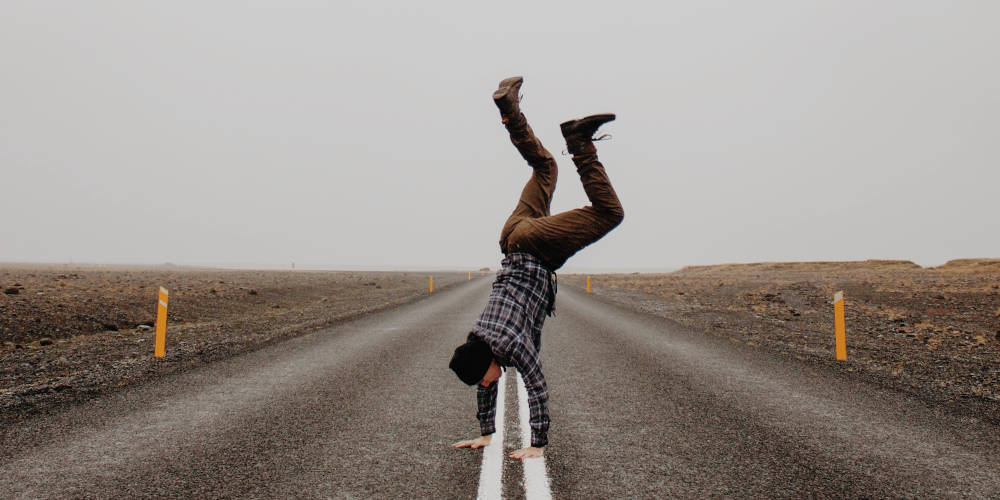 Essentials Checklist
As you pack up the car, there are several key essentials you'll absolutely need for your road trip. Don't panic buy, but you should have a generous amount of these supplies packed away before you leave.
Multiple facemasks for each family member (facemasks can easily be lost or damaged).
Hand sanitizer, and lots of it.
Disinfectant wipes.
Disposable gloves.
Paper towels and toilet paper.
We know some of these items are still hot commodities in the pandemic, but do the best you can. There is one particular place you'll especially need these materials – public bathrooms.
Navigating Public Bathrooms
It is generally regarded that a public bathroom might be the riskiest place you occupy during a vacation. The biggest risk comes from the plume of particles thrown into the air when you flush the toilet. Here is a checklist on how to stay as safe as possible when you're in a public bathroom:
Scout it out before you go. If there is a large crowd in the bathroom, wait outside for the crowd to clear before going in. The fewer people in the bathroom, the better.
Wear a mask. Seriously, just wear it. We're not going into a public bathroom if we see you not wearing one!
Make it snappy. Waste no time when you're in the bathroom. Get down to business and get out of there as soon as you comfortably can. And definitely don't touch your phone while you're in there!
Close the lid. As we just mentioned, the toilet plume is likely the most dangerous part of going to the bathroom. If the toilet has a lid, put it down before you flush.
Flush with your feet or gloves. Touching the flushing lever with your hands has never been a fun task. Consider wearing gloves if you must touch it. But remember you can contaminate yourself if you use gloves incorrectly. Refer to the CDC's instruction on how to take off gloves after touching contaminated surfaces. It has been said that hitting the lever with your feet can contribute to greater germ spread for others who use the toilet after you. But frankly if it comes down to touching it with bare hands or your feet, it's a pretty easy decision.
Wash your hands for 20 seconds, but don't use the air dryer. At this point we hope everyone knows they should wash their hands. But the air dryer is a risk for spreading infection and should be avoided when possible. The best option is to take some of your own paper towels and use them to dry your hands. Just make sure you place them in your pocket and not on a contaminated surface before use.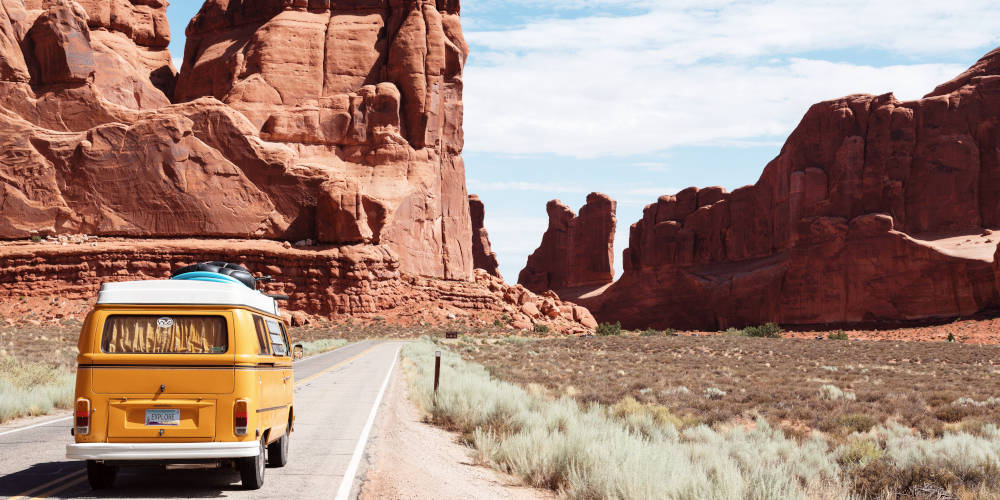 Road Trips And COVID-19 – Final Thoughts
Without a doubt, it is stressful to travel in 2020. We certainly don't blame people who decide to push their vacation plans to next year. However, it is possible to safely vacation without putting your family in unnecessary danger. The key to a successful road trip and COVID-19 precautions lies in preparation. Plan out as many details as you can, get reservations and have a backup plan. And if something doesn't feel right or things change, be ready to change or cancel your plans. Before you hit the road, be sure to check your auto coverage with Square State Insurance. We'll confirm you have the coverage you need for a road trip, and we may be able to net you some savings you can put towards your vacation. Contact us today to learn more.